"Never imagined what messaging was capable of and the relationships that could be built with it."
HEATHER AVILA, CHIEF OPERATIONS OFFICER WEIGHT WATCHERS
Overview
Zingle by Medallia
Learn how you can service customers in live-time, streamline operations with automated workflows, and drive revenue.
Learn More
Build scalable, brand-differentiated experiences
Customers today expect near instant-response, personalized, and low-friction experiences. Zingle is an intelligent messaging suite to improve and streamline the service experience for your customers and brand.
Live-Time, Personalized Experiences
Interact with customers in their preferred messaging channels as experiences happen. Communicate with your customers when, where and how they want via SMS, MMS and Social Messaging Apps.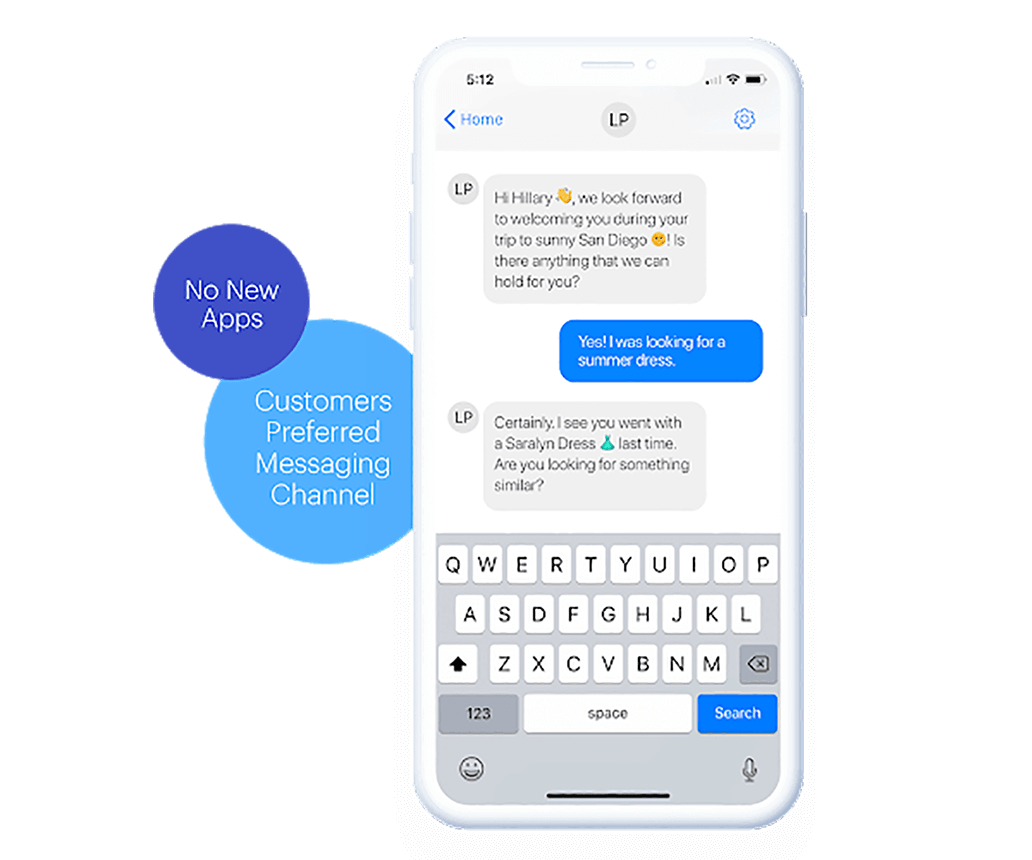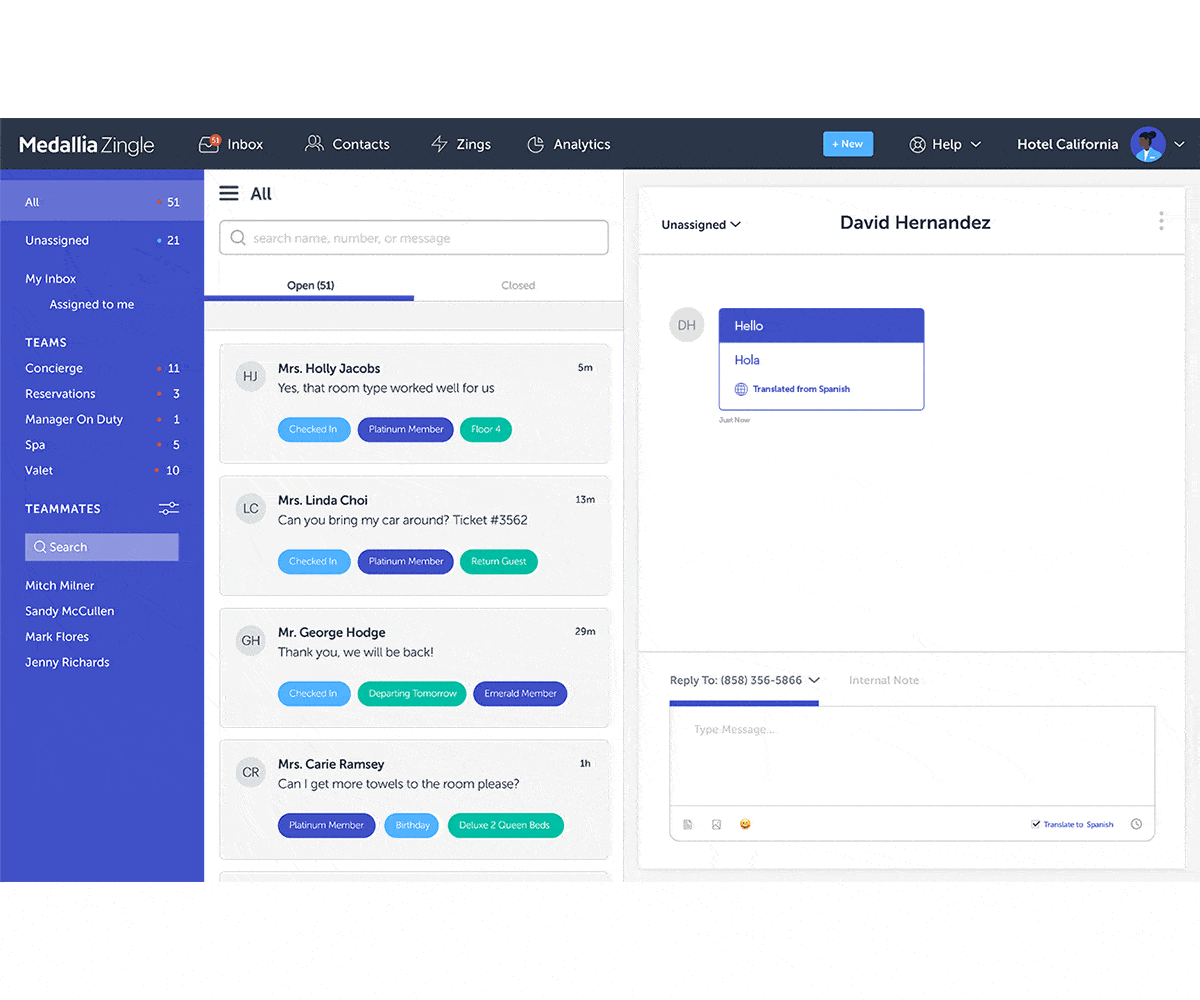 Frontline Employee Efficiency
Make your team smarter and more efficient with AI-Driven messaging automation. Automate custom communications and use artificial intelligence and natural language processing to recognize customer intent and respond accordingly.
Drive Revenue as Experiences Happen
Target the right customers and prospects with relevant offers at the right time and convert more business.